2384/ RESTING SPLINT GLOVE
• Controls muscle atrophy and increase of muscle tension
• Open fingertips for comfort
• Prevents finger flexion convulsion, deformation and deformity
• Fits both men and women
• Lightweight semi-rigid splints in all finger and thumb holes
• Precisely sewn low profile neoprene glove
• Interior lining keeps the skin ventilated and comfortably dry
• Contact closure adjustment tab
• Available for the left or right hand.
• Cerebral palsy
• Parkinson's disease
• Peripheral neuropathy
• Muscle tension
• Post-cerebral injury or surgery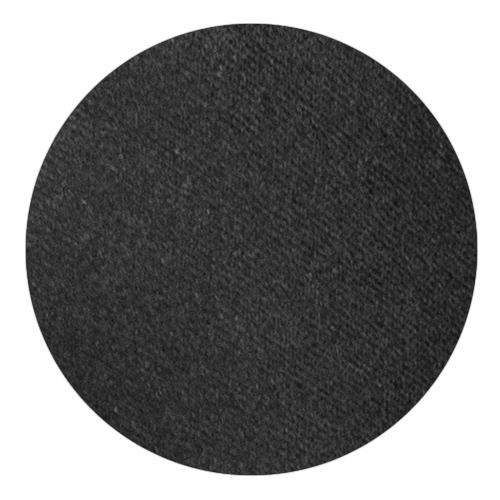 Breathable fabric material
Interior lining keeps the skin ventilated and comfortably dry.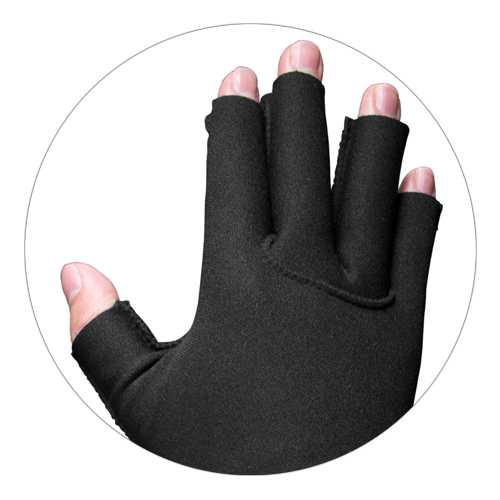 Lightweight semi-rigid splints in all finger and thumb holes.
How to Measure for and Apply SPLINT GLOVE
| SIZE | MEASURE AROUND THE HAND AT THE BASE OF THE KNUCKLES |
| --- | --- |
| SMALL | 7" - 7.75" / 17.8 - 19.7 cm |
| MEDIUM | 8" - 8.75" / 20.3 - 22.2 cm |
| LARGE | 9" - 10.5" / 22.9 - 26.7 cm |
| X-LARGE | 10.75" - 11.5" / 27.3 - 29.2 cm |
A. Measure around the hand at the base of the knuckles
1. Unfasten closures. Slip fingers into glove and pull up over the hand.
2. With the free hand, grasp the closure tab and fasten. The glove should fit snug but not uncomfortably tight.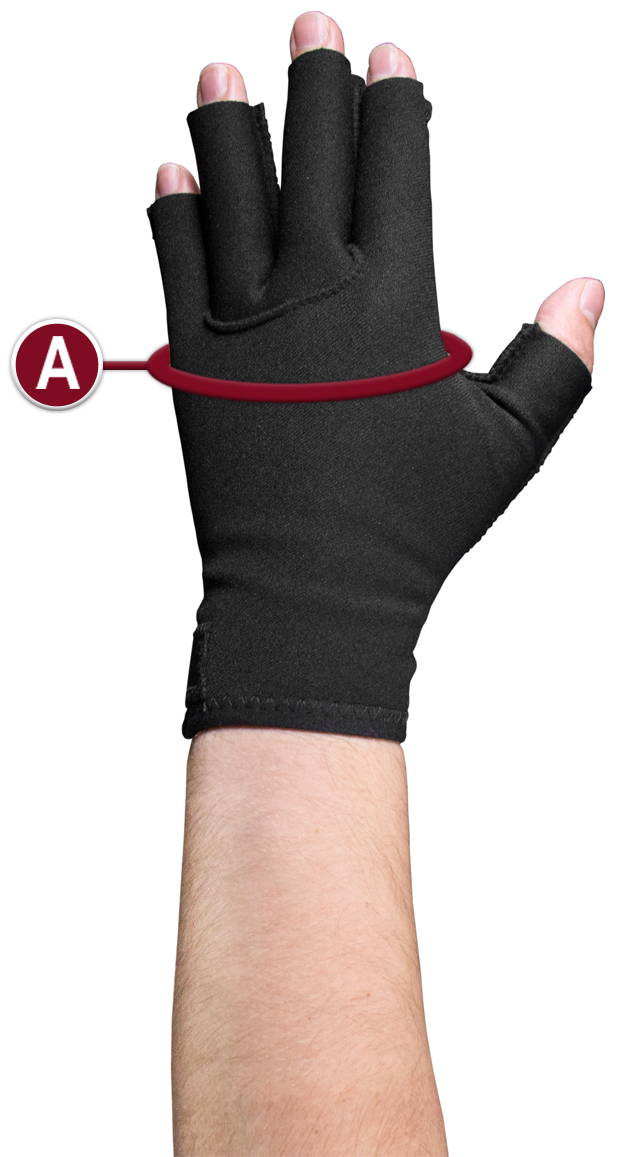 SPRAIN AND STRAIN CONDITIONS

These affect the connective tissues around the joints. Sprains are injuries to ligaments.The injury can be considered mild (slight stretching), moderate (partial tear), or severe(complete tearing). One or more ligaments can be injured in a sprain. The severity of the strain will depend on the extent of injury to a single ligament (whether the tear is partial or complete) and the number of ligaments involved.
Wrist supports or braces are applied to support and compress the soft tissues, helping to reduce swelling and relieve pain. They also provide varying degrees of stability to help prevent re-injury. Wrist braces are also an excellent post-operative tool to speed recovery and help maintain necessary activities during recuperation.

The conditions shown below may not be treated by the product listed on this page. Please view the above Medical Applications Chart to determine what conditions this page's associated product treats.

A mild strain can occur for a number of reasons, but is most often caused by a person's weight being applied to a wrist that is at an unnatural angle - eversion or inversion - with the ligament or ligament group being stretched or even torn.


moderate & Severe sprains

A moderate sprain is slight tearing of a ligament or ligament group, while a severe sprain will always be a complete, and usually among a ligament group. Sprains are deemed mild, moderate or severe based on the extent of injury and the number of ligaments.


Carpal tunnel syndrome – or CTS – is repetitive-motion trauma of the hand and wrist. Symptoms of this painful disorder include numbness, tingling, weakness and aching of the hand and arm. The pain of carpal tunnel syndrome arises when the median nerve that passes through the wrist bones – or carpal tunnel – becomes pinched by swollen tendons and membranes. Damage to the nerve is cumulative and, if gone untreated for too long, can result in permanent loss of sensory and motor abilities.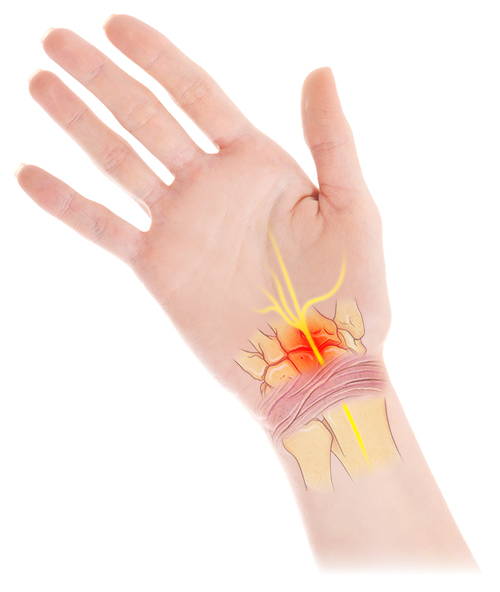 WRIST AND FOREARM ANATOMY
A. Median Nerve
B. Radial Bursa

C. Ulnar Nerve

D. Transverse Carpal Ligament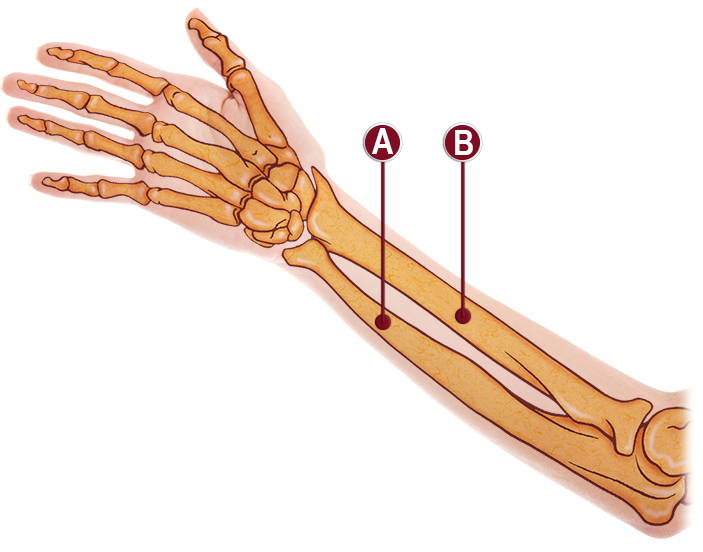 A. Ulna Bone

B. Radius Bone