79040 / ANGORA ELBOW WARMER
The OTC 79040 angora elbow and arm warmers allow the skin to breath, they absorb moisture, and they maintain steady temperature at the skin surface for all-day wearing comfort. Angora wool is the lightest of all natural fibers - the hollow structure of the fibers makes it ideal for thermal clothing.
• Lightweight, natural insulation
• Seven times warmer than wool
• Helps maintain a steady temperature at the skin surface
• Breathable, moisture absorbent, comfortable to wear
• Latex free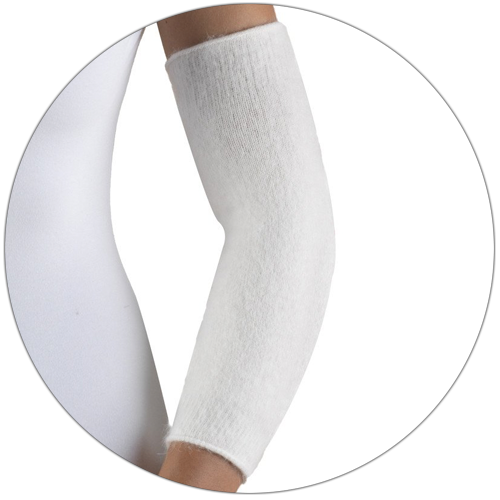 Angora wool is the lightest of all natural fibers. The hollow structure of its fibers make it ideal for thermal clothing. It is comfortable to wear next to the skin, allowing the skin to breathe but absorbing moisture and maintaining a steady temperature at the skin's surface. Angora warmers have beneficial therapeutic effects for arthritis, carpal tunnel syndrome, back problems or any other pain affecting the joints.
How to Measure for and Apply the ELBOW WARMER
| | MEASURE AROUND THE BEND OF THE ELBOW |
| --- | --- |
| SMALL | 7.75" - 9.75" (19.5 - 25 cm) |
| MEDIUM | 9.75" - 11" (25 - 28 cm) |
| LARGE | 11" - 13.5" (28 - 34 cm |
| X-LARGE | 13.5" - 15" (34 - 38 cm) |
A. Measure around the bend of the elbow.
1. Slip over each arm so that the warmer rests comfortably over the elbows.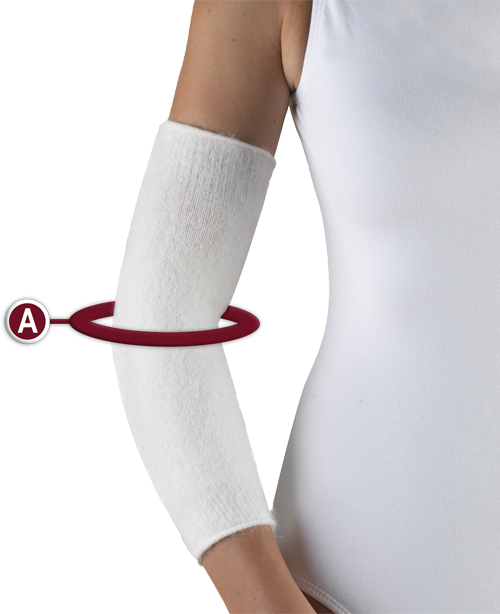 Review the accompanying chart to determine the product that best suits your needs. On the left, you will find a variety of injuries that OTC products are specifically designed to treat and prevent. On the top, you will find the product numbers of all OTC arthritis products. If a red box is present where the column and row intersect, your injury or condition is treated/prevented by the associated product.
MODEL NUMBER
2088
79010
79020
79030
79040
79600
Aching wrists
Carpal tunnel syndrome
Finger and hand pain associated with arthritis
Maintaining heat around the joint
Maintaining heat around the soft tissues of the joint
Tendonitis
Arthritis is an inflammation of a joint and can occur anywhere in the body. Symptoms are primarily joint pain and stiffness, which often worsen with age.Arthritis can be caused by heredity, abnormal metabolism, joint injury or infection, or by an immune system dysfunction. The two most common types of arthritis are osteoarthritis and rheumatoid arthritis.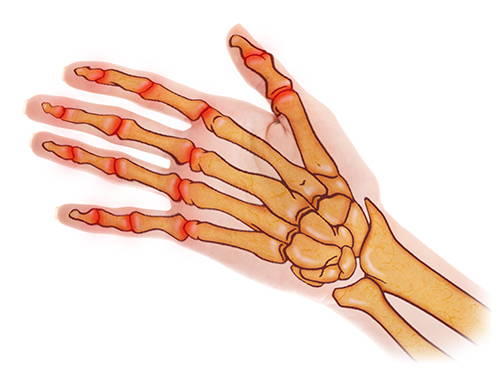 With osteoarthritis (OA) the flexible tissue (cartilage) that cushions the ends of bones wears down. Along with joint injury, heredity and muscle weakness, advancing age is a factor for developing OA. People over 45 years or older are the majority affected by the disease. By the age of 60 most people have OA somewhere in their joints, usually in the knee.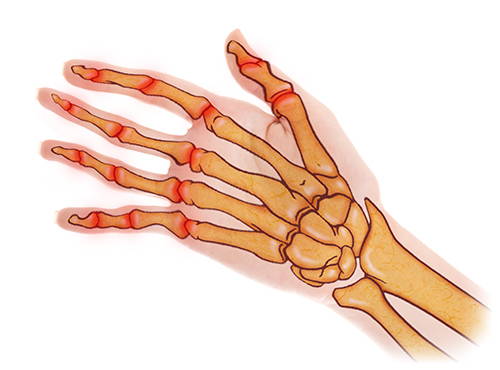 With rheumatoid arthritis, the body's immune system attacks the joint linings, causing painful swelling. Over time this can cause bone erosion and joint deformity. Physiotherapy and medication can help slow the disease's progression, and joint warmers can offer relief from painful symptoms.